Biodiversity East
Mission Statement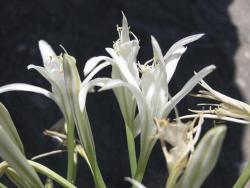 Biodiveristy East is a non-governmental organization of naturalists promoting nature conservation, environmental interpretation, nature-based education and ecotourism through not-for-profit work. Our founding members, associates and participants strive to create networks, links and coordination that promote conservation-based activities beyond political borders and at varied geographical scales, from the local to the regional. "The East" in Biodiversity East refers to Earth's Eastern hemisphere, with a special focus on the Middle East, Eastern Europe, Africa and the Mediterranean. This is only meant as a term to orientate our interests toward lands and seas where there are uncharted or unmet needs for nature conservation and sensitive eco-tourism actions.
Biodiveristy East strives to specifically work for the following:
Science-based and conservation-relevant surveys based on descriptive natural history study of major biodiversity levels (species, communities, landscapes).
Nature interpretation works and facilities; material publications and electronic media focusing on translating and promoting nature in human culture.
Conservation education, a distinct type of environmental education grounded in natural history understanding, nature-based education activates, and educational outdoor experience.
Genuine ecotourism and nature-based recreation that gives value to wildlife, landforms, natural and cultural landscapes, and seascapes; promoting their protection; with a special focus on protected-area networks where best-practice management is modeled and promoted.
Our Logo
Designed inhouse, the logo sports the unique name of the organization and displays a banner showing a group of "flag-ship" species that have helped attract public conservation attention to the plight of Earth's natural diversity. Our logo tries to convey our view on nature. Biodiversity is the wealth created by the coexistence of so many and diverse species on this planet. The colours used in the logo display the blue-green of the clear tropical and warm-temperate seas and the terra cotta red of humankind's imprint on the landscape.